Illustrated worlds and recycled cardboard collide in recycled boxes
In the vast majority of cases, packaging is a necessary evil, that is dutifully sorted into it's respective containers and recycled or thrown away. Tired of this approach, bicycle brand Larry vs Harry, makers of the Bullitt cargobike saw an opportunity to make their large bike and component boxes altogther more interesting by commisioning an illustrator to create a fantasyworld. These inventive friezes can then be used as artwork in children's bedrooms, tabletops and playhouses.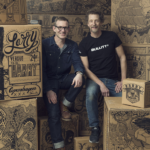 "We often receive pictures from customers who have used their Bullitt boxes to build playhouses and dens for their children. If they are saving the boxes and getting inventive with them anyway, we thought it would be nice todo something unique and original with the boxes",  says, Larry vs Harry's owner Hans Fogh.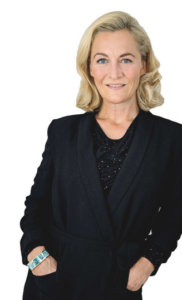 The illustrator Kristian Eskild Jensen was drafted in for the project and has dreamt up a fantasy world for the series, encorporating well known Danish sights and and fables. Added to the scenes are Larry vs Harry's favourite musical heroes of yesteryear and characters from cult films, a reference to the brand's quirky and eccentric tastes.